Although it's always sad to say goodbye to the bright days of summer, fall brings with it a crisp, clear air that paves the way for new beginnings. And what better time to refresh your home than during this cooler season, forgoing the rainy days and summer heat!
With the boom in the housing market, the question is always to buy, to sell or to stay? Either way, you want to feel comfortable in your home and what better time than now to dive into our home improvement projects? Starting with this issue of Design at Home, we'll provide you with plenty of insight into the top tips and design advice for completing a successful home renovation.
5 Renovation Mistakes to Avoid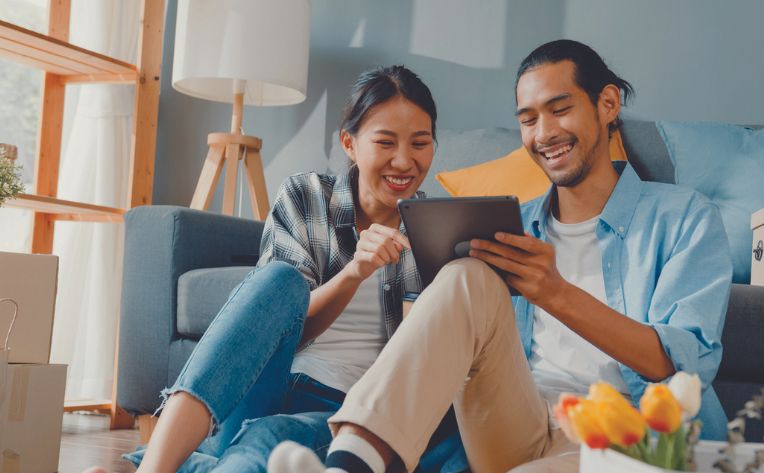 Beginning with our article on the top renovation mistakes to avoid will significantly decrease the number of bumps along the way of your home remodel. There is no denying that remodeling your house may be fun. However, there are numerous ways that things can go wrong, especially with a huge project. We help you navigate the home remodel of your dreams without any unpleasant surprises by providing a list of renovation blunders to avoid.
A Bar for Every Mood: Finding the Right Personalized Bar for You
An at-home bar allows you to entertain in the convenience of your own home, whether you're celebrating a special occasion or just hanging out with friends. There are countless options to design your home bar for wine drinkers, coffee connoisseurs, and tea enthusiasts alike. Learn how to construct the ideal happy hour spot in your comfortable home by customizing your wet bar. Plus, find floors to match with our "Get the Look" product recommendations!
Q&A with Lisa Kooistra on Remodeling a Contemporary Bungalow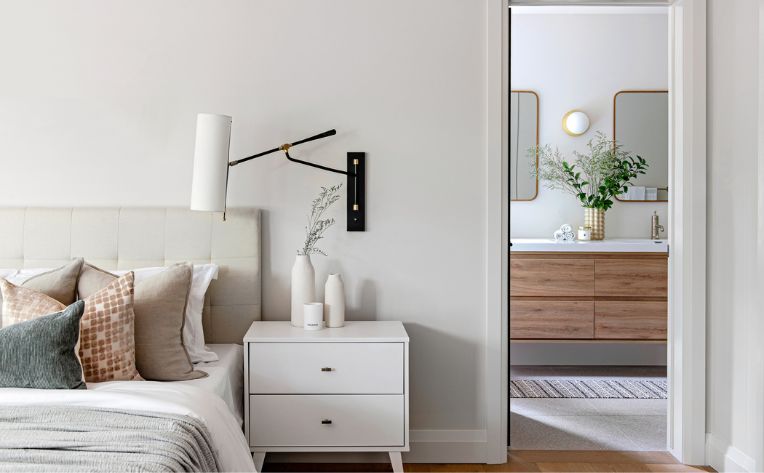 Design by LISA KOOISTRA Photography by MIKE CHAJECKI
Learn how Lisa Kooistra took an old, outdated cottage and turned it into a brand-new contemporary space in this exclusive interview. Lisa divulges her secrets on how to upgrade the cozy design of your place with warm textures and neutral color schemes in this sneak peak into her design process behind an unconventional home renovation.
Style Spotlight: 3 Moods to Cozy Up With
Three current interior design trends that are likely to stand out in your home this season are featured in this issue's styles we love section. Biophilic design incorporates elements from nature that let you interact with the outdoors without ever leaving your house. Neoclassical components that evoke the look of the French Mediterranean are added to the affluent style of the French Riviera architecture. Then there is Art Deco, which is ideal for those who wish to stand out with vibrant colors and eye-catching artwork in their home.
Pet-Proof Design Ideas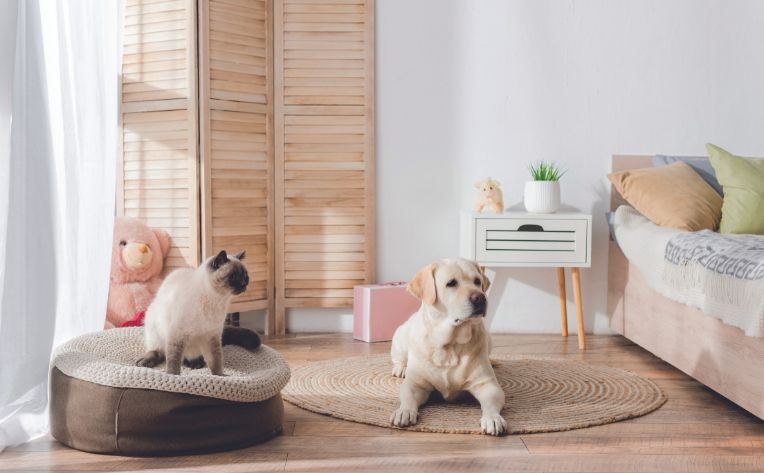 Our pets oftentimes make the best playmates. But while you might be constantly cooing over your puppy's tiny paws, what do you do when those same paws are dragging muck across the living room carpet? Despite how cute our furry buddies may be, the harsh truth is that they have a tendency to chew, claw, and shed everywhere. Fortunately, it's possible to pet-proof your house without sacrificing design. This exclusive article from the most recent edition of Design at Home explains how.
What's Trending in Interior Design?
It's no secret that trends change quickly across the globe. Fortunately, we have the latest scoop on what's trending to stay ahead of the 2023 styles! Check out what six professional designers have to say about what's trending this year in this exclusive article on the world of interior design.
Transitioning Flooring in Your Home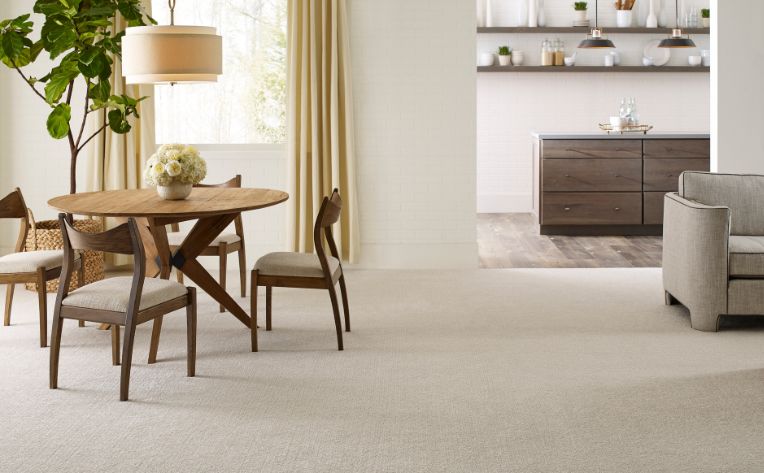 Your flooring needs will vary room to room, depending on the intended use. While your bedrooms and living room might benefit from having a nice, warm surface underfoot, your bathrooms, kitchens, and laundry rooms might need a durable, waterproof option. Consider how you can create a smooth floor transition with this article on selecting the best flooring for your room transitions.
Kitchen Reno Survival Guide
Written by Patti Wilson
There's a reason we don't often renovate our kitchens: it's a big project to undertake. It seems, during the process, you must learn to live without a kitchen. You'll eventually have a beautifully functional kitchen, but how do you get through the reconstruction phase without living in complete chaos? Patti Wilson, an expert designer with many kitchen renos under her belt, writes a detailed survival guide on navigating a kitchen remodel so you can swiftly create the kitchen of your dreams.
A Downtown Loft for Everyday Living
Written by Kate O'Hara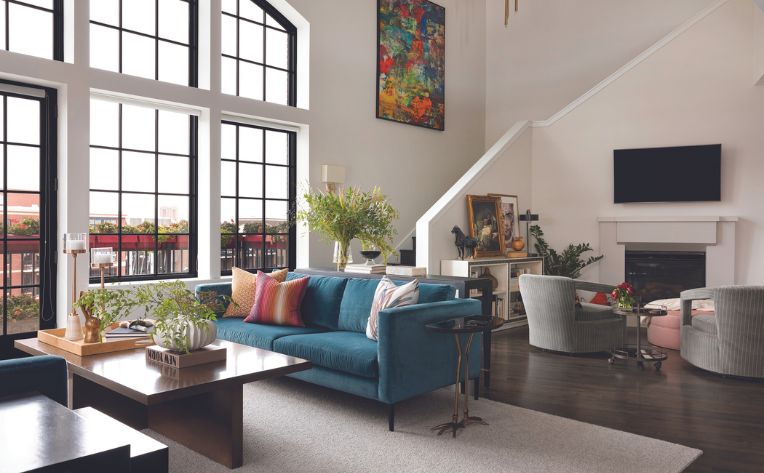 Design by MARTHA O'HARA INTERIORS Photography by SPACECRAFTING PHOTOGRAPY
Lastly, Kate O'Hara gives us a behind the scenes look at a downtown loft remodel fit for everyday living. Designed for a family of four that had recently relocated to the city, Kate talks about how she remodeled a lofted condo fit for entertaining a city-dwelling family. She gives us a before and after explanation, detailing how she transformed the outdated condo into one that worked for the entire family's needs and could grow with them.

Read the full versions of these articles when the Fall/Winter magazine goes live here.