Luxurious Carpet Flooring in Wenatchee, WA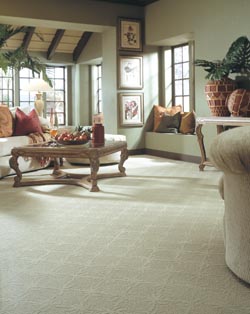 Come to The Floor Factory to check out the premier collections of excellent carpet flooring in Wenatchee, WA. Our flooring showroom has all of your flooring needs covered from top-of-the-line carpet options to easy and efficient installation steps.

Carpet is among the most popular options for flooring on the market today. This is due to the combination of looking great while simultaneously being extremely comfortable. If your family enjoys spending time watching movies or playing board games on the floor, then we have the plush options for you. Meet with one of our consultants today to view our discount carpets in endless colors and textures.
Updating Your Carpet Flooring
When you come to our exclusive showroom, you get access to a wide variety of carpet flooring styles, materials, and colors. Whether you want more traditional styles or a modern take on an age-old flooring style, you can depend on our carpet store to have exactly what you need in stock. We can make any space into something special with our selection. Our goal is to meet all of your design needs after just a couple of conversations with our specialists. During your one-on-one consultation, we'll consider the style of your home and suggest the carpet style, color, and texture that best suits your needs.

Our versatile carpeting can enhance all kinds of rooms, such as formal master bedrooms and children's bedrooms. We know that flooring is an investment, which is why our focus is to suggest the best options that accommodate your lifestyle and improve your look. Making the right choice when trying to update your home can be a difficult one. That is why we have design experts on standby to answer any questions you may have and walk you through the process. We will be with you every step of the way to provide the guidance and advice you need to make the perfect decision. Let us guide you through everything, from shag to Berber carpet.
Your Home Flooring Expert
With so many carpeting options to choose from, our professionals go the extra mile to extend installation and design advice. We'll make sure that your carpet selection process is easy and enjoyable, whether you're determining your financial limit or choosing a particular style. We feature an assortment of carpets, such as frieze or shag, from superior brands.

Everyone looks to flooring to achieve different goals in their lives. Whether they seek to create a safe, comfortable environment for children to play or to dampen sound in their bedrooms for a quieter environment, we have the carpet flooring to suit your needs. Our flooring specialists can help you choose carpet that:
Illuminates the room for a cheerful look
Make a room look bigger
Creates warmth and intimacy
Provides a cushioning for children
Professional Carpet Installation Services
When it comes to an investment as large as new flooring, you want to guarantee that the installation is performed as well as possible. As the full-service flooring showroom you can trust, turn to us for your installation needs. Our team of in-house installation contractors is equipped with years of experience, as well as the skills and knowledge necessary to get the job done right the first time. Professional carpet installation is the best way to protect your new floors from damage and to ensure that they last for years to come.

Let our installers come to your home to take care of the entire process. All you have to do is sit back and relax. We come fully prepared with all the necessary tools and equipment, move your furniture delicately, and install the new carpet flawlessly. We even clean up thoroughly and move all your furniture back into place when we're done.
Ready to begin your carpet flooring project? Contact us today or visit our showroom!

From Omak to Lake Wenatchee, & Moses Lake to Othello, we proudly serve the communities of Wenatchee, East Wenatchee, Chelan, Cashmere, Leavenworth, Quincy, Ephrata, Waterville, Entiat and Soap Lake, Washington.