Beautiful and Sturdy Hardwood Flooring
Hardwood flooring from The Floor Factory can improve the look and value of your home. We offer a wide selection of beautiful hardwood at our showroom in Wenatchee, WA. Imagine the stunning look of natural wood grain lining the floors throughout your home. There's no limit to the styles you can discover at our flooring store. From solid to engineered hardwood, we have it all! Our flooring experts are ready to answer any questions and help you find your perfect hardwood flooring. After you find your ideal flooring, rely on us to help you install it for a seamless finish.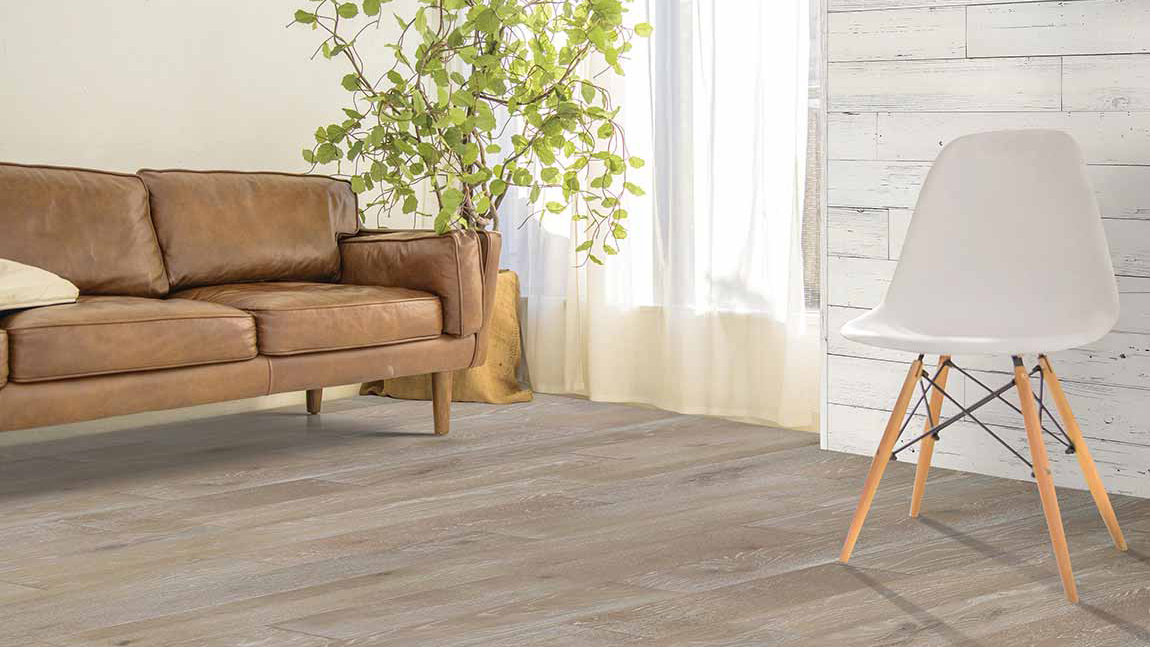 The Many Benefits of Hardwood
Hardwood flooring offers many benefits that not only help improve the value of your home but can also help improve your overall quality of life. When you purchase hardwood flooring from our flooring store, you invest in quality products from some of the industry's best brands and manufacturers.
Enhances the look and feel of your home by adding

a touch of elegance

.

Low maintenance and

easy to keep clean

.

Adds value

to your home.

Solid

and

durable

, meaning it can last for decades and is an excellent

long-term investment

.

Helps improve interior

air quality

.

Looks

great with any decor

style.

Comes in a

variety of appearances

, colors, styles, stains, and species.

Improves acoustics

in your space.
Hardwood Flooring Types
We carry two types of hardwood flooring - engineered hardwood and solid hardwood. Our wood flooring selection comes in various colors, plank sizes, and grains. No matter which flooring option you choose, they both add elegance to your home with their natural eel and timeless beauty. Learn about the hardwood flooring types that we carry:
Engineered hardwood flooring

is made by layering 3-5 thin pieces of wood with the grains running at different angles and is designed to expand and contract when exposed to moisture and humidity. This ensures that the flooring does not crack or shift when it gets wet, allowing it to be placed in any room in your home. While engineered hardwood looks like solid hardwood, it is more structurally stable and can be used anywhere - even in spaces with lots of moisture.

Solid hardwood flooring

is more commonly known as traditional hardwood flooring. It is designed to endure when it is appropriately taken care of. It can be refinished multiple times to refresh its beauty and shine. Due to the refinishing process, solid wood floors will last for decades.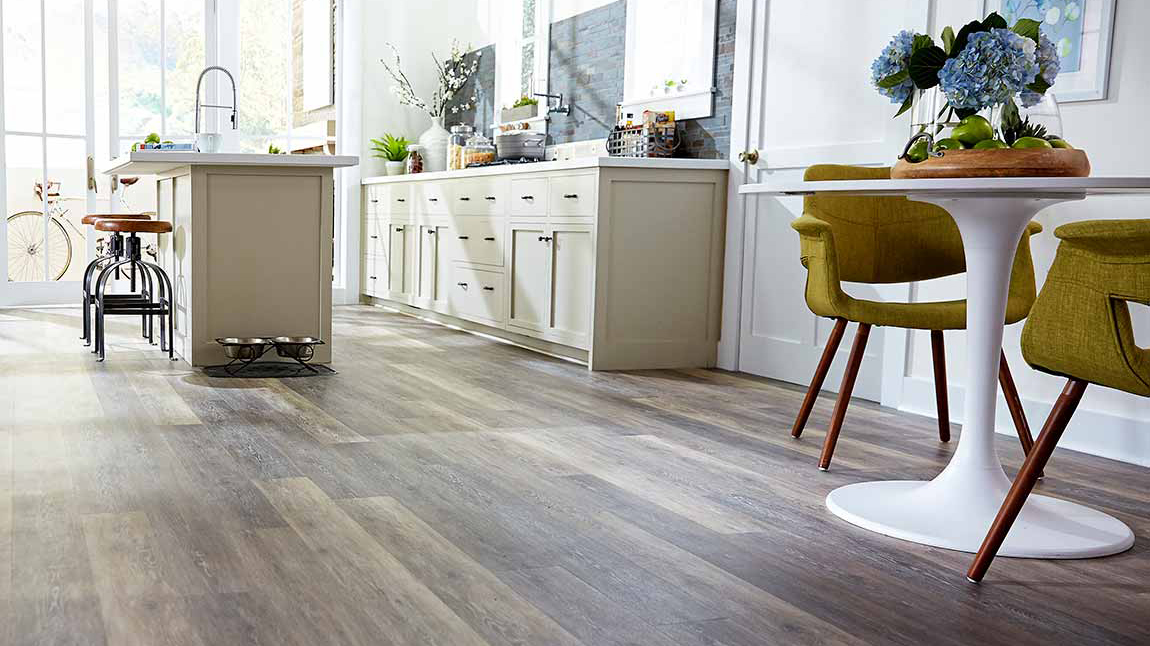 Maintaining Your New Hardwood Floors
Keeping your hardwood floors clean and looking brand new for years to come is easy! The Wenatchee area experiences a lot of humidity throughout the year, so you must prepare your new hardwood floors accordingly. Before using any hardwood cleaning products, be sure to consult your floor's warranty to make sure you are using a product that won't harm your hardwood flooring. We are always happy to make a cleaning product recommendation! Take these steps to ensure your new wood floors are pristine:
Regularly

sweep or vacuum.

Dry mop to remove any excess dirt and debris.

For a

deeper clean

, use a soap and water mixture when mopping.

Use a wood polish every 2-4 months for

extra shiny floors

.

Consider purchasing a dehumidifier to help prevent your wood floors from expanding and contracting due to moisture.
Professional Hardwood Flooring Installation Services
Once you pick out the perfect set of hardwood planks for your home, we offer hardwood flooring installation you can count on. Our experienced team of installers has years of experience under their belts and is ready for any project, no matter how big or small. Our team ensures that your new floor lasts for many years to come. We pay attention to the details from start to finish, meaning we don't leave misaligned panels or any missing pieces. Our installations are covered by some of the best guarantees in the industry, including our Ultimate Confidence Guarantee. This guarantee is our promise to you of a quality install. Should you find yourself unhappy with your new hardwood flooring, just give us a call within 30 days of your installation, and we'll happily replace your floor with a similar product at no additional cost.


Contact us to learn more about our extensive hardwood flooring selection and installation services. We proudly serve customers throughout Wenatchee, East Wenatchee, Chelan, Cashmere, and Leavenworth, WA.