Your Go-To Provider for Flooring in Wenatchee, WA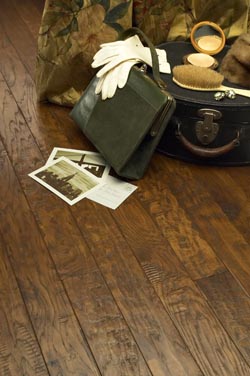 For the best in exceptional surfaces, turn to The Floor Factory. We are your trusted locally store for quality flooring in Wenatchee, WA. When you shop with us, you get a winning blend of national buying power and personalized service, only available from our team. From luxurious laminates to tried and true tile, you can find the perfect product for your next renovation or remodeling project in our spacious showroom.
Selection isn't the only advantage you gain with us, however. We also provide expert insight and advice from our highly trained team of floor covering professionals. From the moment you step through our doors, you'll have access to in-store samples under clear lighting, giving you the chance to see and feel your favorite home flooring products before you make a choice. All the while, our staff will answer questions and offer guidance to ensure that you get the best results possible every time.
Understanding Upkeep
Though different materials come with different maintenance needs, every floor covering requires some level of attention to keep looking its best. By working with seasoned veterans of the industry, you can make certain that you know the best way to take care of your new surfaces.
On the other hand, we can also advise you on which of our materials are ideal for your desired level of upkeep. Want to minimize time spent on maintenance? No problem! We'll show you the flooring brands that stand up to pressure without compromise. Are you a DUY guru with a love of hands-on floor care? Consider an authentic option with a sense of character, like natural hardwood.
Whatever your need, we have a product to meet it. That way, you're always in control of your home's look and your shopping experience. The Floor Factory advantage is built on the freedom to create your ideal surfaces, your way.
Enjoy Exceptional Results, Right from the Start
No matter the material, there's no replacement for a professional installation when you want to ensure ideal looks, performance, and longevity. At our showroom, you can get reliable assistance with your flooring installation needs from the people who know your chosen products best.
Don't settle for anything less than picture-perfect results from your project. Work with the store that offers comprehensive assurance and specialized service that takes advantage of extensive experience and a deep well of passion to provide you with floors that support every aspect of your life at home.
Contact us today to learn more about our incredible selection of stunning floor coverings. We proudly serve Wenatchee, Quincy, Ephrata, Waterville, Entiat, and Soap Lake, Washington, as well as the surrounding areas.