Laminate Flooring in Wenatchee, WA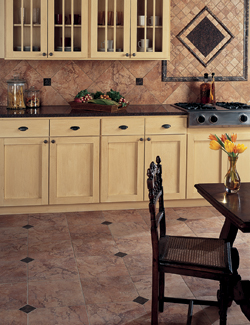 Update your home's floors the right way by and coming to us for quality and cost-efficient flooring options. We offer beautiful laminate flooring that is stylish, affordable, and built to last. Imagine how impressed your guests will be when they enter your home and stand upon your immaculate and stunning floors.
Turn your property into a place you can be proud of. With our wide range of flooring style selections, you have many options to choose from, such as laminate wood flooring or laminate tile flooring. The flooring products in our store are also available in a variety of brands, including:
Mannington(TM)
HomeCraft(TM)
Mohawk(TM)
Pergo(TM)
Shaw(TM)
Armstrong(TM)
Laminate Wood Flooring for a Sleek & Smooth Finish
Bring a touch of charm to any room in your home with our stylish laminate wood flooring. This gorgeous material is an excellent choice if you want to give your space the texturized look of wood floors while staying under budget.
Available in variety of colors, variations, and grains, we carry the perfect floor covering to match your room's particular theme. From light to dark shades, our diverse inventory of laminate wood flooring is sure to have the style you are envisioning.
Expertly-Crafted Laminate Tile Flooring
Give your bathroom or kitchen an immediate facelift when you hire us to install new laminate tile flooring. These well-made coverings are designed to resist moisture and provide a safe and clean surface for your feet to walk on. Enjoy the feeling of a smooth surface under your toes when you step out of the shower.
In addition to bringing you a sturdy and comforting foundation, our laminate tile material also looks stunning. With beautiful and unique color schemes, this flooring can raise your space to a new level of elegance. The bathroom is a room that is used frequently by both guests and family members. Make sure that your home leaves a positive impression by ordering our property-enhancing laminate flooring installation.
Why Should You Choose Laminate Floors?
If you plan on giving your house a complete makeover, our laminate floors serve as a highly affordable flooring option that will allow you to put more money toward your other renovation goals. Our available styles include both tile and wood designs, so you can update every room in your home.
Enjoy your stylish new flooring for years to come. All of the laminate floors we install consist of four durable layers for added surface protection. These layers include:
The Wear Layer
The Design Layer
The Core Layer
The Back Layer
Professional Laminate Flooring Installation
Smooth and level flooring is needed in your home so you can keep yourself and others from tripping. At the same time, proper installation ensures a quality floor for many years to come. By hiring our experienced team for your laminate flooring installation, you are ensuring that your surface coverings are put in correctly. Enhance your surface areas without lifting a finger by letting us do the work for you. You'll also be saving money by putting us to work, because we offer affordable rates and work hard to make sure no costly mistakes are made.


Contact us today to breathe new life into your home interior with our sleek-looking laminate flooring. We proudly serve the communities of Wenatchee, East Wenatchee, Chelan, Cashmere, and Leavenworth, Washington.