Your Source for Luxury Vinyl Flooring in Wenatchee, WA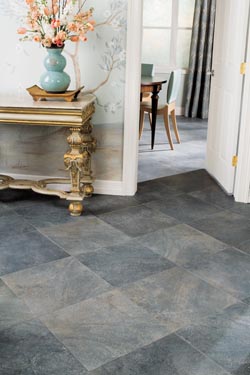 It's time to steer your interior design in new and exciting directions. At The Floor Factory, you'll find the products, resources, and support you need to complete your remodeling project. We are your go-to showroom for luxury vinyl flooring in Wenatchee, WA. Explore our selection, find our favorite flooring products, and turn your remodeling ideas into a reality. Our team is with you at every step.
Take advantage of our comprehensive and personalized approach to service. At our showroom, hundreds of different flooring products, each in different designs and styles, are waiting. We've teamed up with the leading manufacturers to offer an extensive catalog of flooring products. View our samples and find the right items for your project. If you aren't sure where to begin, our knowledgeable associates are here to lend a hand. We'll work with you to address all the details of your project.


Luxury Vinyl Improves the Beauty and Strength of Your Home
Luxury vinyl tile and plank flooring are smart choices for your remodeling project. They successfully unify form and function to create a flooring type that goes well in virtually any room. Homeowners are choosing luxury vinyl for its many advantages, including:
Ease of Maintenance: If you have a busy and active lifestyle, luxury vinyl has the strength to keep up with you. As a solid surface flooring type, luxury vinyl repels water, dirt, and dust easily. It resists stains, which also means cleaning up is quick and easy.
Aesthetic Appeal: Luxury vinyl is available in many designs, which means it fits well in any interior design motif. On top of that, luxury vinyl plank flooring and tile have true-to-life designs that successfully mimic the appearance and texture of solid hardwood and stone. Now, you can enjoy natural aesthetics in any room--including moisture-prone rooms like the bathroom and basement.
Strength and Durability: Luxury vinyl is known as a resilient flooring material. Thanks to its manufacturing process, these floors are built to last. Their hard, non-porous surface resists impacts, scuffs, scrapes, and scratches. As a result, these floors are a smart addition to high-traffic areas like the kitchen, hallways, and the living room.


Count on Us for Accurate Installation
Are you ready to establish a defining ambiance to your home? Let us handle the hard work so you can enjoy the results. The lasting strength and beauty of flooring begins with the installation. Our in-house technicians are here to complete your re-flooring project.
We offer luxury vinyl tile and plank installation. Our team has the skill and experience to complete your project accurately and according to your specifications. Whether as part of a kitchen remodel or a total homemaker, we're here to ensure your new flooring looks perfect in your home.



Contact us to learn more about our luxury vinyl flooring. We proudly serve customers in Wenatchee, WA, including East Wenatchee, Chelan, Cashmere, Leavenworth, and the surrounding areas.