Tile Flooring in Wenatchee, WA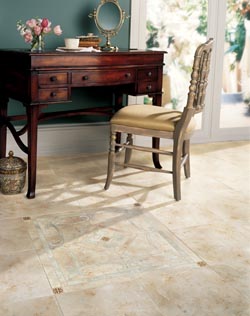 Are you looking for new floor coverings for your home? Come into The Floor Factory for a wide array of flooring of all types, brands, materials, and colors. One of our most popular options is tile flooring in Wenatchee, WA. This floor surface is fashionable, versatile, and practical. Our flooring showroom offers these beautiful choices in tile:
• Ceramic
• Porcelain
• Mosaic
• Marble
• Travertine
• Glass
Look to our sales and design professionals for guidance on which tile floors will work best for your home. These experts have the knowledge and experience to assist you in making choices you'll be happy with for many long years. They'll answer all of your questions about brands and benefits, as well as color and style selection.
Which Type of Tile is Right for You?
When you have your heart set on tile, the first order of business is to choose which tile is best for your lifestyle and design preferences. Ask our experts to help with details about specific types of tile, such as ceramic tile. Ceramic is known as a "softer" tile, meaning it is easier to cut and install. This selection is valued for its elegant appeal and durable construction. Ceramic resists water, allergens, and dirt, making it ideal for every room in the house.
Due to greater refinement in the production process, porcelain provides a sophisticated appearance. Its clean, modern look goes with all styles of décor. Porcelain tile is both long-lasting and easy to clean.
For an earthy look, turn to the rich colors of natural slate. Mined from Mother Earth and cut into tiles of rust, brown, green, gold, and blue, this high-end option offers you natural beauty and strength that raise your property value.
The Finishing Touch -- Professional Installation
No matter which tile you pick for your home, we highly recommend professional installation. Let us make arrangements to send a team of installation professionals to you. These experts are well versed in all manner of flooring installations, which leads to enduring beauty in your home.
First, these installers remove the old flooring and prepare the subfloor for your new tile. They measure precisely and cut tile to fit around the edges of the room. Then, they carefully lay each piece on a bed of mortar and grout the areas in between. Their knowledge and experience result in stunning new tile flooring for your home. Reach out to us to arrange for a free in-home pre-measure.

Contact us today work with you in flooring your home with the tile of your choosing. We proudly serve customers in Wenatchee, East Wenatchee, Chelan, Cashmere, and Leavenworth, Washington, as well as the surrounding areas.