Wood-Look Tile in Wenatchee, WA, Improves Your Interior Design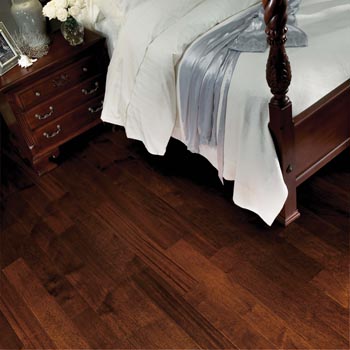 Steer your remodeling project in a bold new direction with wood-look tile in Wenatchee, WA. At The Floor Factory, you will find everything you need to attain picture-perfect interiors. When you visit our showroom, turning your ideas into a reality is a simple and hassle-free experience.
From start to finish, we are with you at each step of your project. Our showroom has a vast product selection, and our knowledgeable associates are on-site to provide consultations and product recommendations. We also have professional installation services available. Whether you are remodeling a single room or your entire property, you can count on us for all of your flooring needs.
The Many Advantages of Wood-Look Tile
Impart a natural, distinct ambiance to your favorite rooms with porcelain and ceramic wood tile. As its name suggests, these are flooring materials designed to take on the appearance and texture of solid hardwood. As tile flooring, porcelain and ceramic have a dense composition — which gives them a high degree of strength and resiliency.
Wood plank porcelain and ceramic tile are heavy, solid surface floors. They are hard materials that are built to last. Thanks to this characteristic, this flooring is a great addition to high-traffic areas, like hallways and the living room. It resists impacts from regular foot traffic easily, ensuring your interior looks great for years to come.
Another advantage of wood plank ceramic and porcelain tile includes their water-resistant properties. Tile flooring is finished with special glazes. The finishing process makes sure that this flooring repels stains, spills, dust, and dirt. As a result, you will find this flooring type easy to clean and maintain. You will spend less energy and time cleaning up messes, and more of doing what you enjoy.
There are many other advantages to choosing wood-look tiles, such as its heating and cooling properties. One of the greatest advantages, however, would have to be its interior design options. This flooring is available in the look and feel of many popular hardwood species. It is possible to give your entire interior the beauty of Nature. With ceramic and porcelain, your options are limited only by your imagination.
Professional Installation Services Available
Ceramic or porcelain wood tile are fine choices for your remodeling project. Let us help you unlock its full potential. Our showroom features products from prominent brands. With hundreds of products ready to order at our location, it's easy to find your favorites and put your project plans into motion.
Strong and long-lasting floors begin with a successful installation. Let us handle all of the details of your re-flooring project. Our professional team offers flooring installation services. We work carefully and quickly to ensure your new flooring looks great. As a result, you will attain truly stunning interiors — and all according to your schedule.

Contact us to learn more about our wood-look tile floors. Our showroom serves customers in Wenatchee, WA, including East Wenatchee, Chelan, Cashmere, Leavenworth, and the surrounding areas.